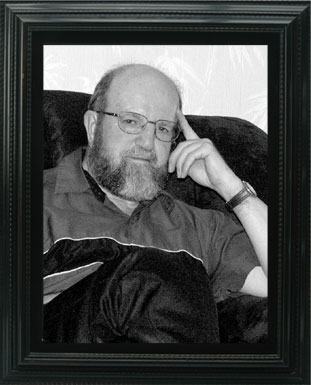 Vincent Colin Burke

is a native of St. Jacques, Fortune Bay, Newfoundland, where his forefathers from Carrick on Suire in Ireland had founded what was long a prosperous business. He attended school in St. Jacques and Port au Port before getting a Gerald S. Doyle Scholarship for three years at St. Bonaventure's College in St. John's. He finished his studies there at the Grade 12 (first-year seminary) level, where he excelled in English literature and enjoyed the writings of classic English authors.
He attended St. Augustine's Seminary in Toronto for two years, getting good marks in philosophy.
He worked in the mining industry in Labrador and taught school in Port au Port before Editor Cal Holloway of The Western Star in Corner Brook hired him as a reporter. He wrote at different periods in that career two columns for the newspaper, besides occasional editorials, and mostly covered the courts until he retired. He enjoys his retirement in Port au Port, is still an avid reader while writing both fiction and essays in argumentation.
Authors Burke prefers include Lord Dunsany, Joseph Conrad, William Morris, R.L. Stevenson, G.K. Chesterton, Hilaire Belloc, J.R.R. Tolkien, C.S. Lewis, George R.R. Martin, Evelyn Waugh, P.G. Wodehouse, George Orwell, Orson Scott Card, Owen Wister, and Clair Huffaker. Others whose stories he has much enjoyed are E.R Eddison, John D. MacDonald, Piers Anthony, Guy Gavriel Kay, and Taylor Caldwell. He has three editions of Sir Thomas Malory's Le Morte D'Arthur.